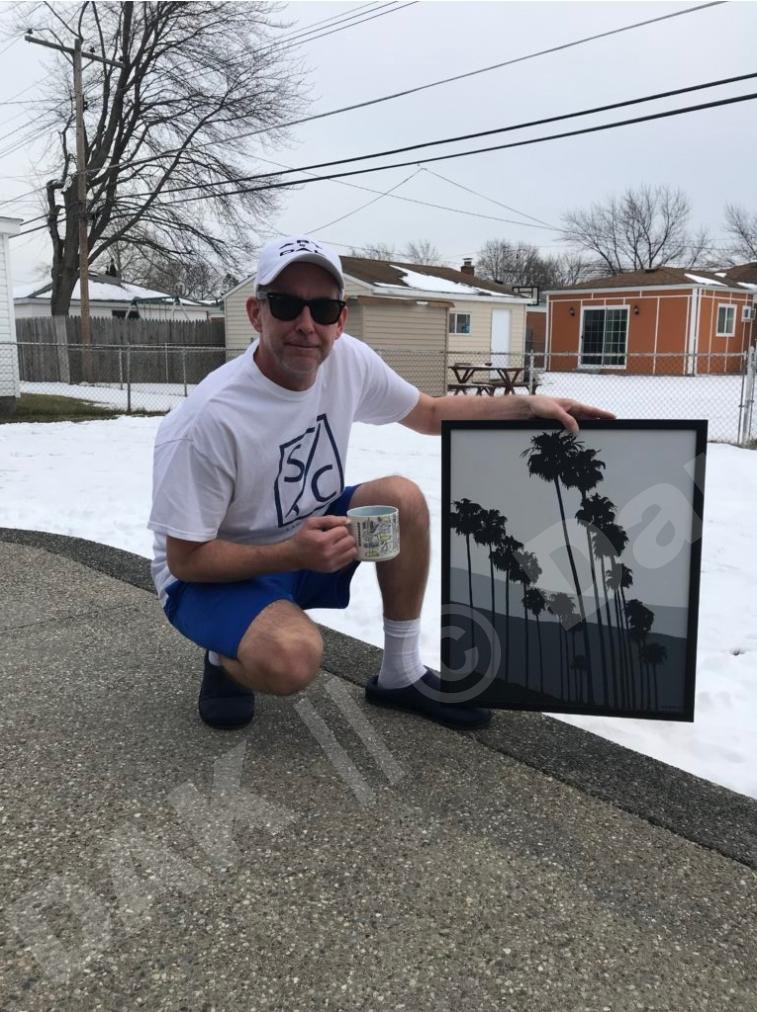 Inspiration
What can you say about Cali..it didn't disappoint.
How they paint it in the movies, music, media, hype, scenery, internet, google search, photographs etc. It's all true. California has always been a favorite place for me, even though I've only been once.
Story
Sun, sand, surf and of course, palm trees. Hollywood boulevard, the coast, the ocean. Driving with the top down on a hot sunny day, radio on and enjoying the rows and rows of the palms.
Cali is where it's at.
Size
Acrylic on canvas
Framed in a solid wood, sleek black, modern frame. This Original is ready to hang on your wall for your viewing pleasure.
Date
2018