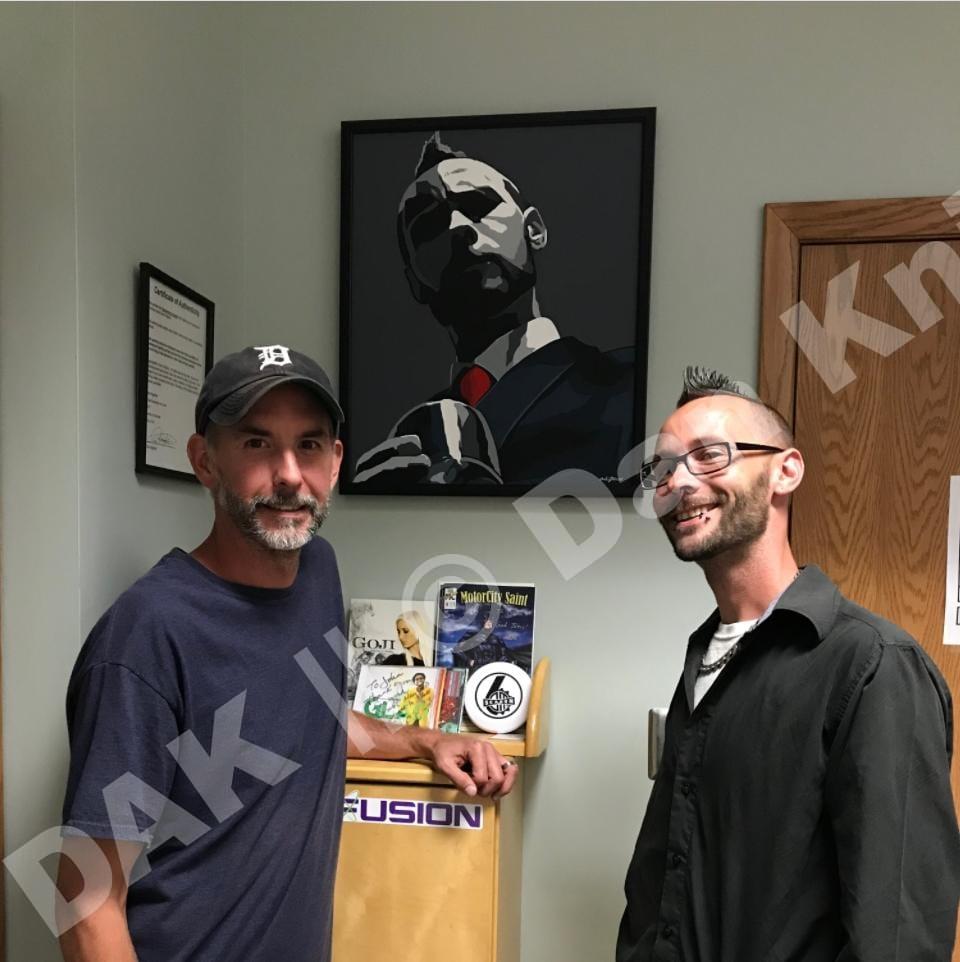 Inspiration
One of the 4 paintings I did for a Gallery Portrait Show. My good friend took a great shot of himself and played around with the shapes and colors and created this piece. I reached out to him and this was my spin on it.
Referenced image by John Hofmann
Story
Another day at the office, another decision, another day of power, another firing…another drink.
Size
24″ H x 20″ W
Material
Acrylic on canvas
Framed in a solid wood, sleek black, modern frame.
Date
2017