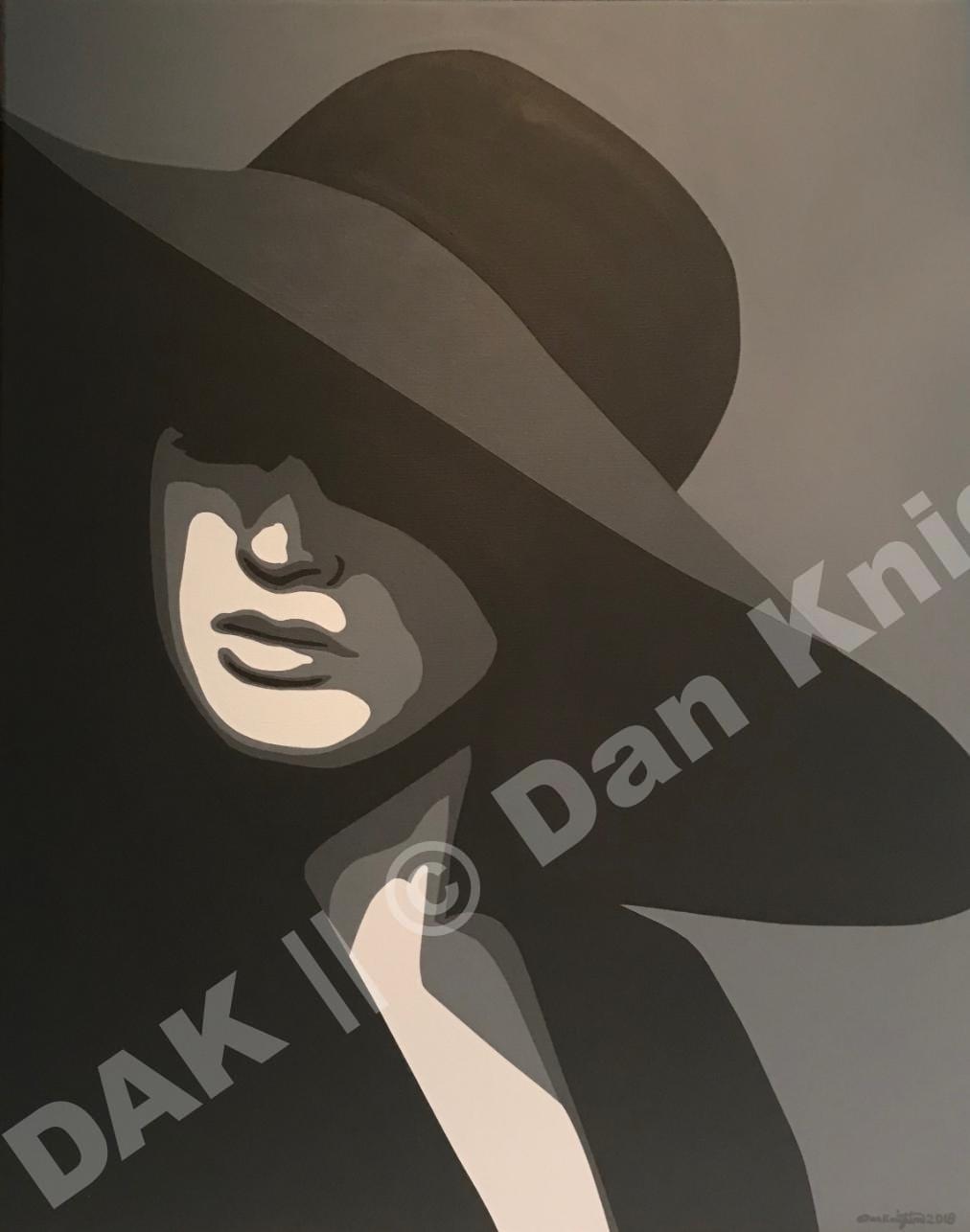 Inspiration
Mixing new colors and these shades worked so well. I wanted to create the allure and not show too much of her face. Dark and dangerous…deadly.
Story
Beautiful, Seductive, Sexy, Manipulative, Dangerous…a true psychopath. Once you're tangled in her web she'll eat you alive and consume your soul. How many lovers has she devoured…are you next?
Size
30″ H x 24″ W
Material
Acrylic on canvas
Framed in a solid wood, sleek black, modern frame.
Date
2018