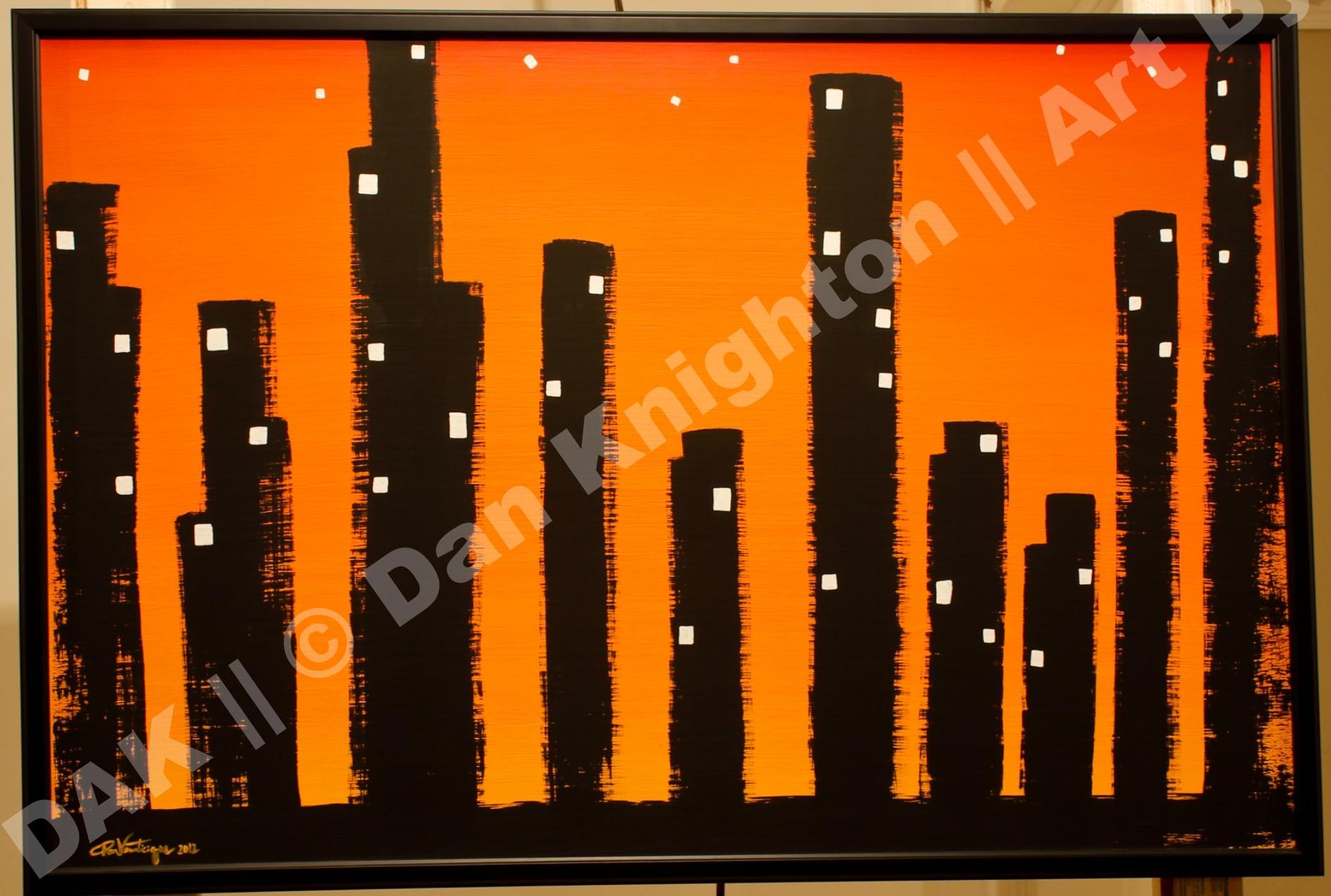 Inspiration
This painting started out completely different then what was intended. It started out as a dock with a couple of rotten posts. After many failed attempts of recreating the posts the painting became a cityscape. To get the right layout for the windows I cut up small white square pieces of paper to get my layout. Then I punched in the white paint.
Story
Is it dawn or dusk? Is it your city or someone else's? It can be all of the above. It's your choice.
Size
24″ H x 36″ W
Material
Acrylic on canvas
Framed in a solid wood, sleek black, modern frame.
Date
2012