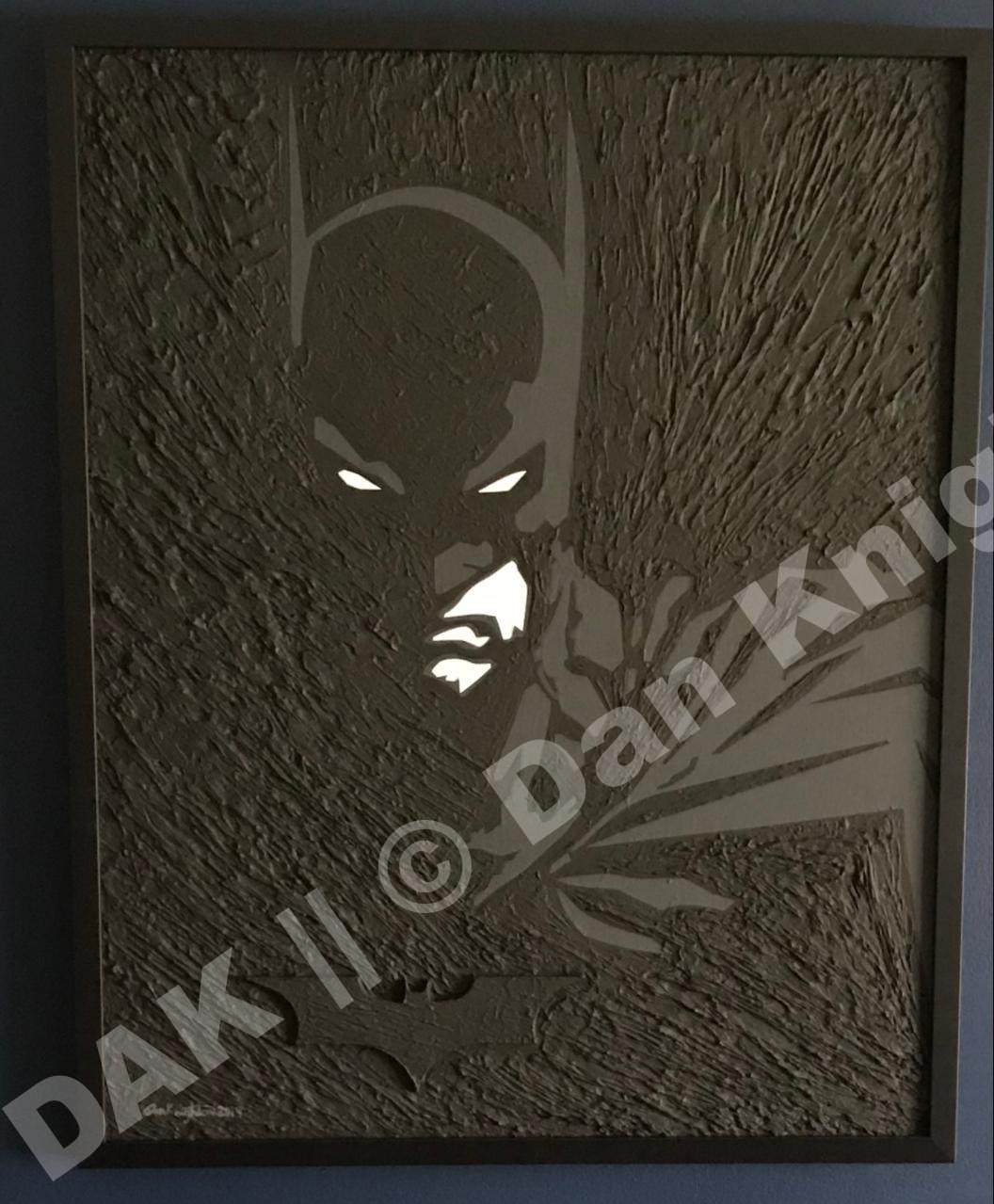 Inspiration
Batman is one of the ultimate characters ever.
Good and Evil
Dark and Light
The Animated series is one of my favorite series of all time. Love the visuals.
The Original Painting has flexible modeling paste to give shadows and depth. The Print holds up even though no texture is implied. Solid black clean and crisp.
Story
He is Vengeance. He is the night.
Paint Brushes and a Putty Knife Used
Size
30″H x 24″ W
Material
Acrylic on canvas with flexible modeling paste
Framed in a solid wood, sleek black, modern frame.
Date
2020