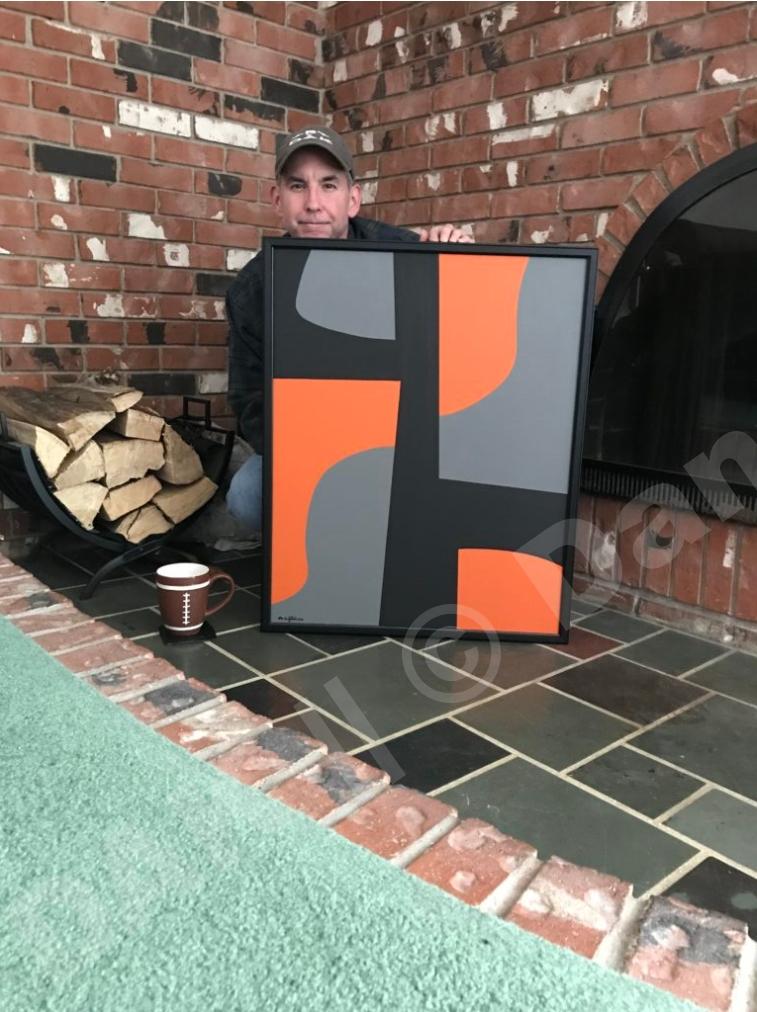 Inspiration
I love fall and everything that comes with fall.
I wanted to create the mood of Autumn.
Brisk mornings, the rustling of leaves, the smell in the air, leaves changing colors, pumpkins, sweatshirt weather, Halloween and of course my Wedding Anniversary. Fall is truly one of my favorite seasons.
Story
The cool crisp air on an early morning in the fall. Trees are in the final stages of bloom, winter is approaching.
Size
Acrylic on canvas
Framed in a solid wood, sleek black, modern frame. This Original is ready to hang on your wall for your viewing pleasure.
Date
2017